Label

Inspector
Full control over your labelling
Today, consumers are demanding more and more of their daily products. Quality control is essential for delivering products that meet the expectations of the customer.
Representatively packaged products therefore do well. However, there is more to take into account. All information on the labels must be in order.
The Label Inspector (LI) checks whether the Best Befor Date, bar code and all promotional labels are present and printed correctly so that they are readable. The LI helps you to verify the correct labeling and printed information.
The Label Inspector checks the following for you:
Barcode
Expiration date
Position label
Promotional sticker
Deformation label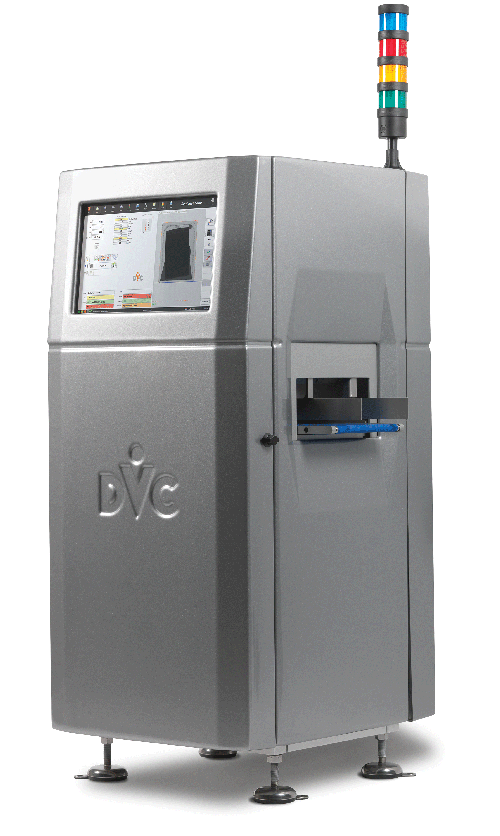 Label Inspector
The Label Iinspector inspects both the top and bottom of your product simultaneously in a fraction of a second. In addition, the LI is also able to inspect multiple labels on one and the same side. For example due date and barcode. And this is all inspected at a speed of 240 products per minute. 24/7
The Label Inspector checks in a split second:
Are the labels and desired codes (1-2D) present?

Is there a mark on one of the labels?

Is the information correct on all labels?

Are there signs that are (partially) missing?

Is the position and orientation of the labels correct?

Is the best-before date correct?
Easily to be upgraded to a Seal Inspector®
If you also want to inspect the seal of your packaging for leaks and / or the shape of your sealed packaging, you can easily upgrade the Label Inspector to an Seal Inspector®.
MAIL US if you require more INFO. or call +31 (0)76 5440588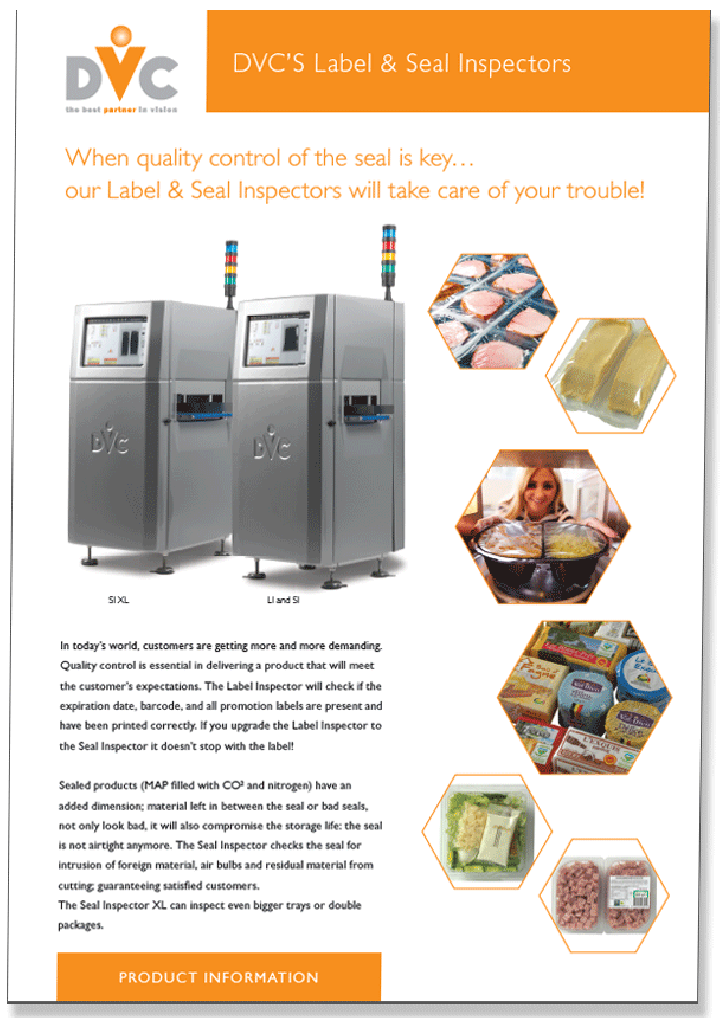 SHORT HISTORY

OF THE SI DEVELOPMENT
Since 2004, DVC has supplied many 1st generation Seal Inspector® systems. These Seal Inspectors® have inspected, 24 hours a day, 140 packs per minute for years. The seals of these packages were transparent, but of different production processes.
In 2008,DVC introduced the 2nd generation SI with new functions that enable the inspection of printed seals.
March 2012, the SI 3rd generation is launched with even better specifications:
Smaller size, fiber tech housing
No calibration required, intuitive learning
2x the resolution of the 2nd generation SI
20% faster inspection, 60 M / min.
Better barcode detection
All colors inspectable (also red and green)
Speeds 240 seals / min. 24/7
The Seal Inspector® XL was launched on the market at the end of 2017. The XL-version is a Seal Inspector with an extra wide conveyor belt and longer throughput to inspect wider, double or longer packages.
Benefits Label Inspector
100% inspected products
Contactless inspection
Historical production information
No return of products
Customer satisfaction
FULL CONTROL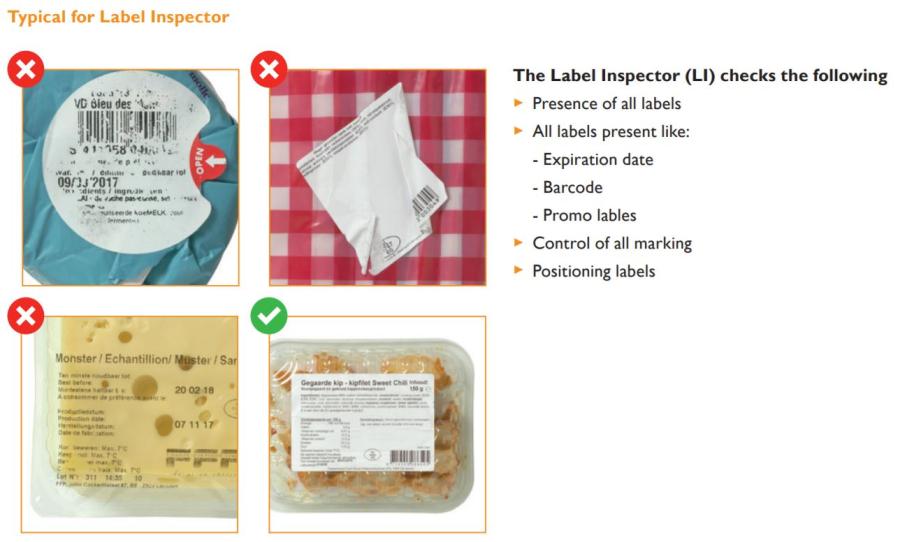 DVC Machinevision bv headquarters
Chamber of Commerce Breda # 14057165
VAT no. NL.80.66.47.772.B01
Bank IBAN NL50RABO0156555603
BIC code RABONL2U
FoodTechPark business development office
Scheepsboulevard 3
5705 KZ Helmond
The Netherlands