MEYN vision grading
The QGS system provides real-time information about the quality of your process. There are several ways to access this information: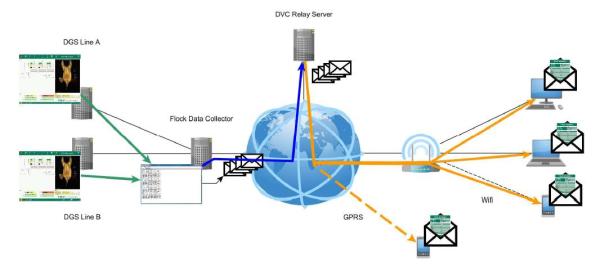 Can be viewed on the system
Using the overview tool (combined information of one or more systems anywhere in your network)
As an email service to your mobile device which is set-up in frequency and scheduled to your working hours.
Data Analyzing from vision grading system using excel. The DGS system can deliver data of defects of every flock, every day, week, month and year to the customer. This data can be used as input for the previous mentioned task, improvement of the shift and factory.
LAYOUT OF THE EMAIL: