A new course entitled Using Classification is now available from Matrox Vision Academy, the on-demand video training resource.
In one hour, users learn how to use convolutional neural networks to classify images that are too complex or costly to categorize using classic machine vision techniques. This course covers the following subjects:
1. Which machine vision applications benefit from classification with deep learning.
2. How to gather, augment, and label images for training, using MIL CoPilot
3. How to set up, train, and use a classifier, using MIL CoPilot
Matrox Vision Academy has a range of courses available to registered software users and those evaluating the software. Check back regularly as new courses are always being added!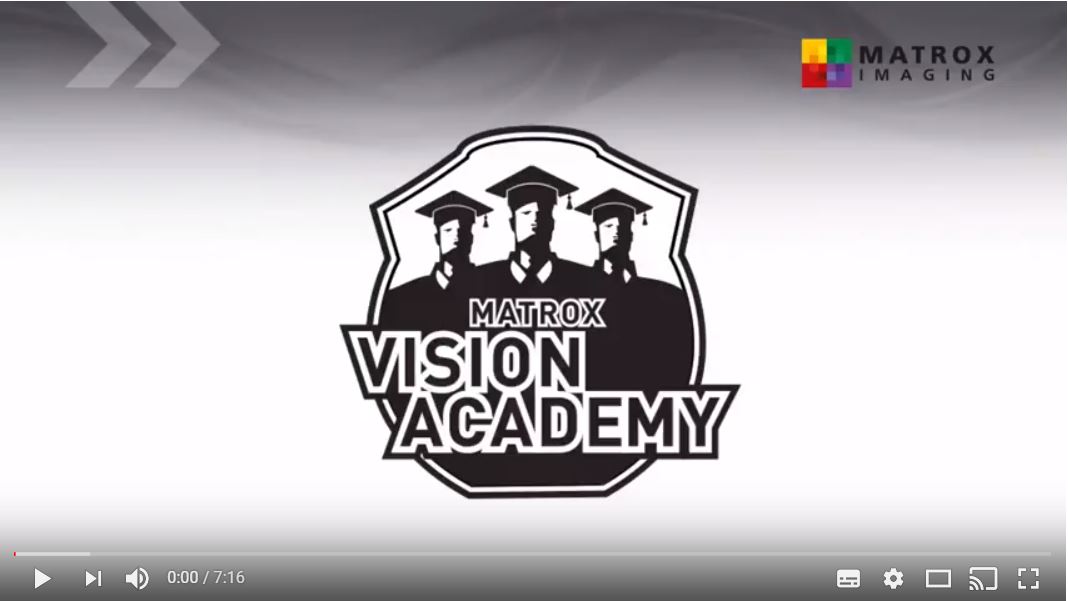 Please feel free to contact our sales department for more information on the Matrox Vision Academy.