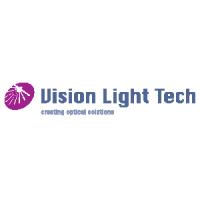 Vision Light Tech
Solutions in light, lenses and filters
Vision Light Tech supplies a broad range of solutions in light, lenses and filters for the industrial machine vision worldwide.
VLT is renowned for their specialty in this niche market. The organization distinguishes itself from others by a solution focussed approach.
We offer a wide range of illumination, lenses and filter solutions.
Our products are used in the industrial machine vision industry.
We also customize standard products to suit individual customer requirements.
Visit our lab
FREE TESTING POSSIBILITIES IN OUR LAB
In our lab, we offer you a free imaging testing of your sample(s).
To discover our possibilities, we ask you to send us your sample so we can offer you an image with the best contrast.
We use a B/W and a color camera to grab images. These images are provided with our best lighting, lenses & filter demo units.
We have > 1.000 products available to create the best contrast with your sample.


Protonenlaan 22



5405 NE Uden NL





+31 413 260 067

