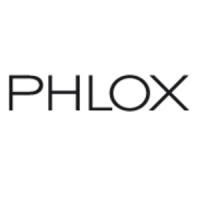 Phlox Corporation
High tech products for industrial backlighting
Our Company
Phlox Corp is specifically involved in backlighting for Liquid Crystal Displays (in aerospace - civil and military) and Machine Vision lightings.
Since its creation in 1996, Phlox Corp. engineers have put all their know-how into the development of products whose performance is unequalled (higher luminance, better uniformity and a longer life cycle…) This innovative power has been rewarded on several occasions by prizes for the excellence of the technologies and production machine developed.
Our Approach
A commitment is behind our work everyday at Phlox Corp. : combining the best that men and technologies have to offer in the promise of solutions for the varied applications of our clients. This formula has produced the best results: the satisfaction of our clients and high performance products. This is why Phlox Corp. has grown over the last years. Phlox Corp. is expanding its business worldwide and is already present in 29 countries, including yours certainly, and tomorrow most probably in the rest of the world.
Ambitious R&D program
The mastery of light related technologies does not prevent Phlox engineers to explore new horizons. Thus the company has addressed a sector that represents one of the great challenges of the 21st century: wireless electrical power supply.
New patent applications have been filed and a new line of products has been launched for architecture and clean room sectors.


Lot n° 8, Rue Louis Berton Quartier de l'Enfant ZAC du Quartier



13100 Aix-en-Provence, FR





+33 4 42 90 76 20

