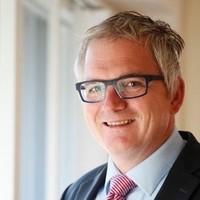 Dick Goudriaan | DVC Machinevision bv
Alg. directeur / General director
Sinds 1990 actief in de machinevision industrie, waarvan de laatste 15 jaar als Algemeen Directeur van DVC machinevision BV. Mijn passie voor het vakgebied machinevision is alleen maar toegenomen. De industrie is steeds meer instaat om complexe problemen op te lossen wat zich kenmerkt in de groei van de toepassingen wereldwijd. Mijn interesse is het creëren van oplossingen voor de voedselverwerkende industrie die voldoen aan de eisen van de klanten. Namelijk het verhogen van yield, kwaliteit en verlagen van verspilling.
Active in the machine vision industry since 1990, of which the last 15 years as Managing Director of DVC machinevision BV. My passion for the machine vision field has only increased. The industry is increasingly capable of solving complex problems, which is characterized by the growth of applications worldwide. My interest is creating solutions for the food processing industry that meet the requirements of the customers. Namely increasing yield, quality and reducing waste.
DVC machinevision BV is opgericht in 2004. De onderneming heeft een goede naam ontwikkeld in de Benelux Machine Vision markt. De specialisatie is distributie en ontwikkeling van hoogwaardige technologieën op het gebied van camera inspectiesystemen. Met 27+ werknemers verdeeld over 4 afdelingen Verkoop, Service & Installatie, Operatie en ontwikkeling helpen wij onze klanten met hun vision applicaties.
DVC machinevision BV was established in 2004. The company has developed a good name in the Benelux Machine Vision market. The specialization is distribution and development of high-quality technologies in the field of camera inspection systems. With 27+ employees spread over 4 departments Sales, Service & Installation, Operation and Development, we help our customers with their vision applications.


Minervum 7069



4817ZK, Breda, NL



