LMI Technologies

- 3D SMART sensors

Since 1998, LMI Technologies has been working on the advancement of 3D smart sensor technology for fast and accurate measurements. The flagship for LMI is their Gocator product line.
Gocator - the 3D smart sensor
The Gocator is suitable for 100% inline quality control and material optimization,
Scan the shape and contrast of the object, take function measurements and make critical management decisions and then communicate directly with factory networks and equipment. All with a single device. All at production speed..
LMI's 3D solutions offer customers maximum control over their processes and to stay ahead of the competition.
The Gocator product line helps customers:
To realize 100% inspection
Waste reduction through optimization
Improve efficiency by simplifying automation
View the video of the Gocator alongside.
From design and production to implementation and application.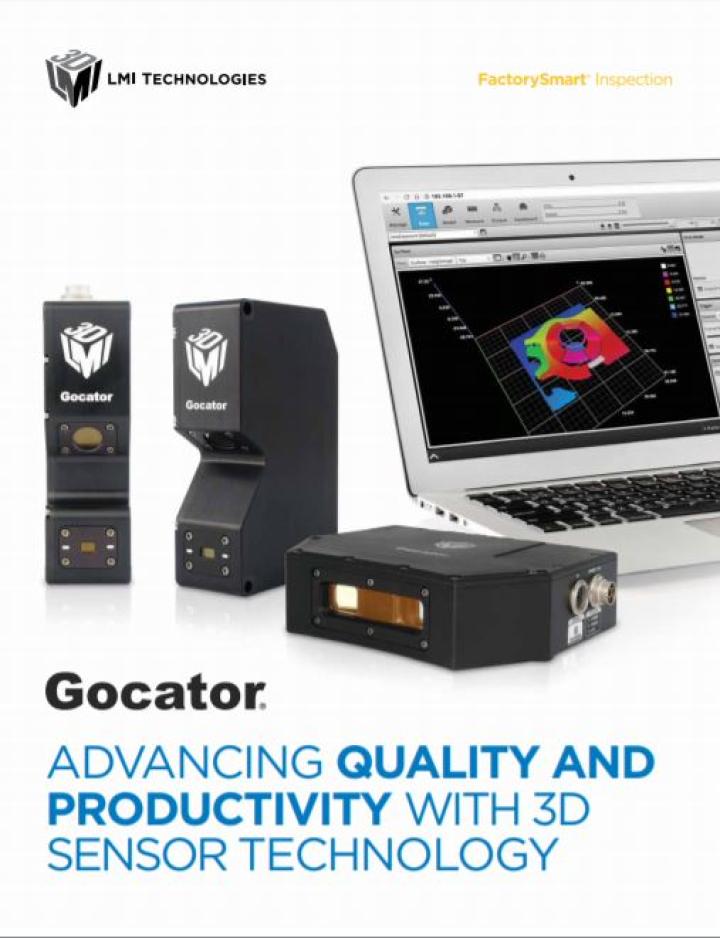 DVC Machinevision bv headquarters
Chamber of Commerce Breda # 14057165
VAT no. NL.80.66.47.772.B01
Bank IBAN NL50RABO0156555603
BIC code RABONL2U
FoodTechPark business development office
Scheepsboulevard 3
5705 KZ Helmond
The Netherlands